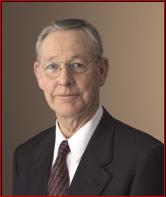 Major General George E. Friel,
US Army, Retired
---
Only a national effort supported by Congress will begin to correct this deficiency.
Fighting Threats Through Technology Commercialization
---
Much remains to be done about the threat of Weapons of Mass Destruction against Americans at home and one major deficiency is still the overall lack of availability of Chemical and Biological detection and protective technologies, equipment and materials for first responder, civilians and soldiers alike. We need to develop cutting edge technologies, equipment and material that will work and that we can use effectively.